Why DPES?
Strong tradition
The Department of Political Science and European Studies at the Faculty of Arts, Palacky University in Olomouc, was the first institution of its kind founded in Czechoslovakia after the restoration of democracy in 1989. Since then, it has ranked amongst the top research and educational institutions in the field, not only in the Czech Republic but also in the region of Central Europe. It provides a comprehensive education in the field of political science and European studies.
In addition to standard educational activities, the department itself is highly involved in research and publishing activities in the field of political science and European integration, and so the department researchers actively cooperate on many domestic and foreign academic projects.
A leading place in foreign cooperation and study stays
Thanks to one of the largest networks of partner universities, DPES offers students an opportunity to study abroad and participate in international education programs via ERASMUS+ and Bilateral Agreements. Majority of the department students get the opportunity to study abroad for five or ten months at least once during their studies.
Every year, the Department becomes a host institution for many foreign students and lecturers who also come to study and give lectures in one of the most beautiful historical towns in the Czech Republic. Thus, DPES gains a unique international character, which not only enhances the thematic focus of its tuitions, but it also opens new possibilities of communication, interaction and an eventuality of acquiring new contacts and experiences.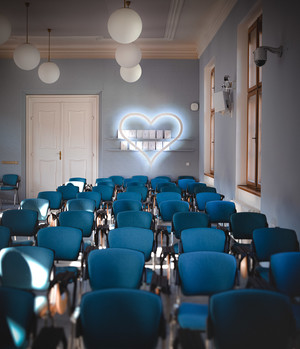 Diversity and interaction in teaching
Despite a certain increase in the number of students in recent years, DPES remains one of the smaller departments in the Czech Republic, which offers the opportunity to organise classes into smaller groups, and thus giving students a chance for their individual engagement. In addition to traditional lectures, an emphasis is put on seminars consisting of debates and deeper interactions, including a more detailed focus on subtopics and presentations, aiming at specific areas of interest, regional aspects and current developments of affairs.
Besides a versatile range of compulsory courses, a wide range of selective minor courses is available to students every semester, often specialising in actual world issues as prepared in collaboration with external experts (from other universities, research institutions and the non-profit sector). The distinctive category consists of special courses that are organized and led intensively by foreign lecturers.
A significant part of DPES courses is held in English, including assignments and written exams. The department aims to prepare students professionally and not only in terms of communication, but also regarding the standards and ethical standards of academic activity.
Within the optional selective minor courses of C credit category, students can also enrol for courses upon their liking from a wide range of other departments and centres of Palacky University. These courses are meant to extend the general overview or deepen students' personal specialisation.
Profile and application of the graduate
DPES prepares specialists who work in public service regardless of level (including diplomatic service and the EU structures), non-governmental organizations, PR and research agencies, mass-media, or in private business companies oriented towards external cooperation or in foreign companies operating in the Czech Republic. Some graduates also remain in the academic environment, and today they work at both Czech and foreign universities.
Graduates of the bachelor's degree course acquire the basics and theoretical knowledge of descriptive and methodological character of political science, especially a deep overview of elemental political, historical and economic disciplines and concepts. The graduates will be prepared not only theoretically, but the study program also seeks to gain practical knowledge of dealing with people, conflict resolution, and negotiation.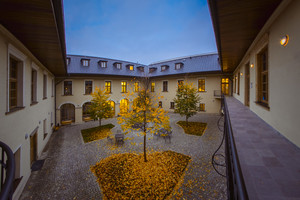 Unique environment for study and student life
The DPES building is a compact and pleasant workplace, located only a five minutes' walk from the historical centre of the city of Olomouc. In a close distance, there is not only the Faculty of Arts with the counsellor's offices, but also the Central University Library of PU, one of the most modern and best equipped libraries in the country. The Library offers a wide range of services such as the high-speed Internet access, copying, document printing and ancillary services.
The DPES building is ten minutes' walk from the largest city campus complex consisting of the halls of residence and its canteen. This area is not far, only about five minutes' walk, from the nearest tram stop providing the tram connection either to the Neredin campus, or the train and bus main stations. Close to the DPES building, there is a large park and a quiet historical city centre offering a complete range of services. Due to its compact character, the city centre may be reached by walking in a couple of minutes. Nearby, there are many popular culture and relaxation centres, including the PU Arts Centre, the Metropol cinema, theatres, galleries, and even many restaurants and cafés.